Screens & Insulated Windows
Quality Materials Come Standard Building A Better Product That Maximizes The Energy Efficiency Of Your Home
Improved Comfort
Energy and Cost Savings
Less Condensation
Increased Light and View
Lower HVAC Costs
Reduced Fading
Benefits: Improved Comfort
High performance windows with new glazing technologies not only reduce energy costs but make homes more comfortable as well.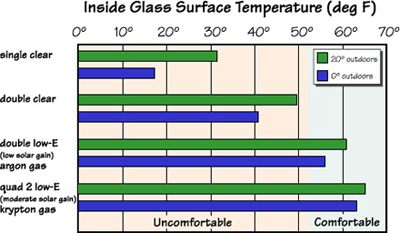 Winter Thermal Comfort
If you're looking for the finest enclosures with unprecedented value, choose Reston Glass where we use Alumax Products! Our selection of framed, frameless and custom designed shower enclosures will certainly meet and exceed your expectations. We carry specialty heavy glass door hinges to ensure safety and continued smooth operating doors.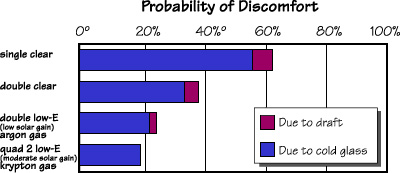 Summer Thermal Comfort
We all know the feeling of hot hazy humid days and nights in Virginia. In wooded areas like Vienna, Oakton, and Great Falls or open areas in the Fairfax County area you need to consider the thermal needs for your windows. In summer, strong direct sunlight strikes people and interior surfaces, creating overheating and discomfort. Windows with low solar heat gain coefficients will reduce the solar radiation coming through the glass and associated discomfort. Low solar heat gain low-E glass (spectrally selective) reduces heat gain while still providing sufficient light and view.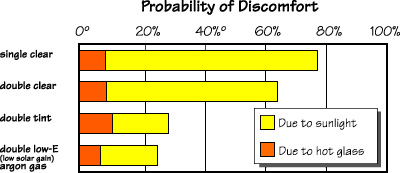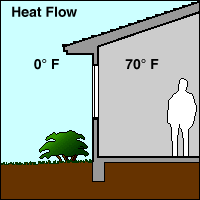 Replacement Screens
Yes we can rescreen your windows and even create replacement frames for those bent and broken!
Our window screens come in fiberglass, aluminum, pet screen fabric, and even solar screen options.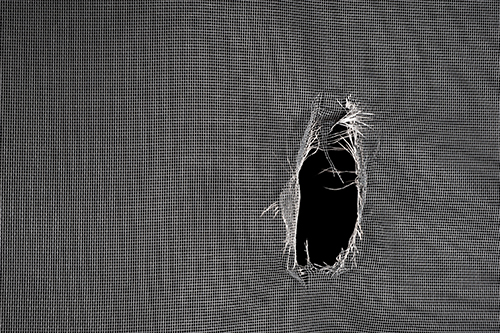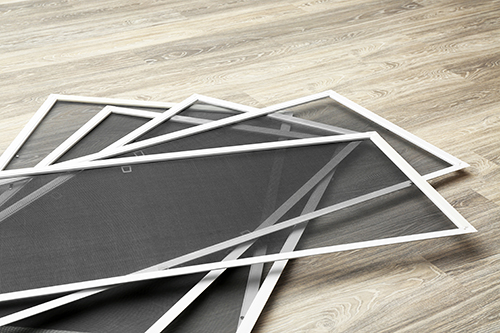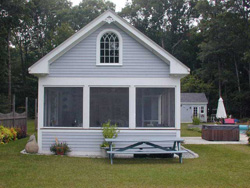 Aluminum Screen Frames
Reston Glass makes aluminum window frames. Wood frames require periodic maintenance and are much more expensive. Window screens with aluminum frames can use lightweight, roll-form framing or heavyweight, extruded frames.
Half-Screens are used to cover the moving portion of a window. Full-Screens cover the whole window. A full screen is used usually for decoration or for sun control.
A Lip Frame is used when the screen is recessed into the opening. The lip then forms a seal around the opening. Lip Frame is a roll-form framing, sometimes called Knife Edge or Jalousie frame. It is similar in size to a "Box" Frame but has a 1/4" lip on the outside edge.
Rescreening
In addition to manufacturing screens, we rescreen and repair all types of screens.
After years of sitting in the sun, screening gets brittle, loses it color and breaks. Or maybe that new puppy just chewed a hole in every screen he could reach. If the frames are in good condition, we can rescreen those window screens and make them usable again. We can also change out your screening to something that would better fit your situation -- like pet-proof screening.
Screen Rooms
Take a concrete patio or a wood deck, cover it with a roof -- wood or Aluminum -- close it in with screen walls and you have a Screen Room and great place for entertaining, for a family get-together, or just to sit, drink your coffee and watch the sun come up. The fresh air comes in and the bugs and leaves stay out – that is unless your screens are damaged!
If you are looking for someone to refurbish and rescreen your pool enclosure or screen room, we do that too. Call today for information!